Every
Year,
Over
60,000
People
Go
Blind
from
Diabetic
Retinopathy.
Let's
fix
that.
Diabetic retinopathy is the leading cause of blindness in working age adults. But it can be prevented with early detection and treatment. We are using deep learning to automatically detect more than mild diabetic retinopathy (mtmDR) and vision-threatening diabetic retinopathy (vtDR).
Algorithms based 
on Expert Knowledge
Our models learn from interpretations provided by expert ophthalmologists and retina specialists to map images to diagnoses, consistent with international classifications.
Robust Learning
Our models have been trained on images taken from different cameras on people of diverse populations with various degrees of diabetic retinopathy.
Improving Patient Outcomes
Ultimately, our greatest goal is to improve the lives of patients, by detecting diabetic retinopathy as early as possible.
How the Algorithm Works
In the US, there are about 5 ophthalmologists for every 100,000 people, thus not enough patients undergo screening. Our screening algorithm gets ahead of the scarcity problem, by decreasing the number of ophthalmologists required to do this task. Ultimately helping to prevent vision loss.
Grading
First, models are trained using graded images; graded by American Board of Ophthalmology-Certified Retina Specialists
No disease detected in
this eye
























Training
These images were then used to train a machine learning algorithm.
Classify
After seeing thousands of images the Galaxy algorithm learns to identify which eyes showed signs of disease, without any human help
Compatible
with
many
different
camera
brands
Here's a list of ophthalmic cameras available for use with Galaxy.
CenterVue (DRSplus)
Crystalvue (NFC-700)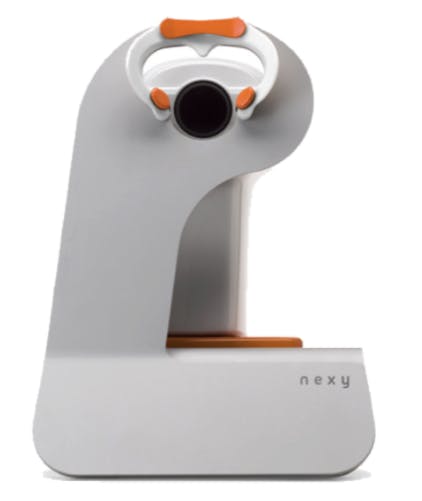 NextSight (Nexy)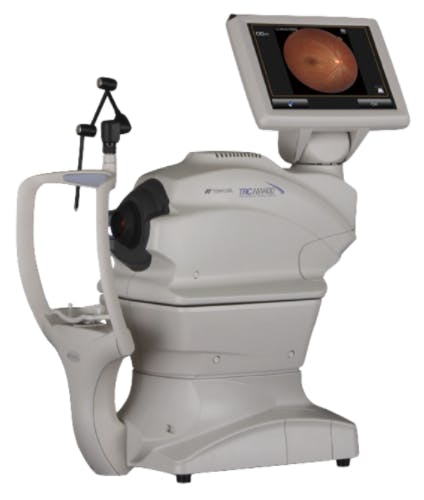 Topcon (NW400)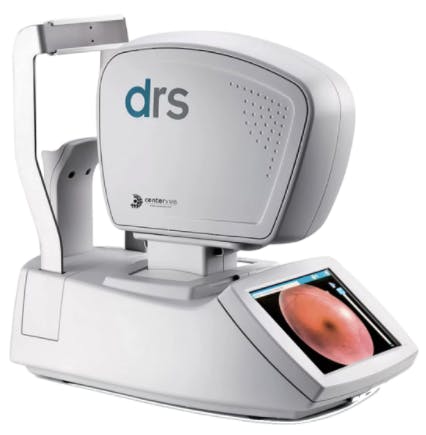 CenterVue (DRS)
EHR Integration
Seamless integration with existing Electronic Health Record (EHR) systems.
Frequently Asked Questions
Does using AI to detect diabetic retinopathy put humans out of the job?
How long does it take to get a diagnosis?
Can I be reimbursed for Galaxy AI Eye Screening in my PCP office?
What is diabetic retinopathy?
What software is required to use Galaxy?
Where can Galaxy be used?
Does RETINA-AI have any other products besides Galaxy?